Pag-IBIG Fund, Housing Loans, Mortgage, Membership, Foreclosures, etc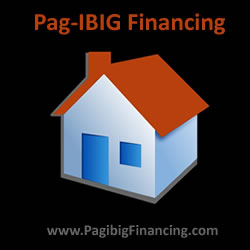 What is Pag-ibig Fund Philippines?
Pag-IBIG Fund is the other name, albeit an easy to remember one, of the Home
Development Mutual Fund (HDMF)
. Pag-IBIG is an acronym which stands for...
Pag
tutulungan sa Kinabukasan:
I
kaw,
B
angko,
I
ndustriya, at
G
obyerno.
It is a government-controlled, Philippine corporation that serves as provident and housing fund, pooling together the investments of its members.
Essentially, Pag-IBIG Fund is a synergistic cooperation of its various stakeholders, which include the following:
Can I Get A Loan From Pag-IBIG Fund?
Ooops... not so fast, my friend.
If you are a member of the Pag-IBIG Fund, we know that one day, you will be in a situation where the question of getting a
housing loan
through Pag-IBIG will pop up your mind.
Don't worry, this website will answer that question plus a couple of others including:
Not An Official Website of the Pag-IBIG Fund Philippines
Take note that this is not the official website of the Pag-IBIG Fund. If you are looking for that, consider the link below.
http://www.pagibigfund.gov.ph
The team behind this website is trying their best to provide you with the much needed information regarding your concerns as a member of the Pag-IBIG Fund. Over the couple of years, we have encountered recurring questions from Pag-IBIG members (and those who want to become members) desperate to get answers to their simple inquiries. Why they have come to us is still unknown. But one thing is sure, they can't get it from the Pag-IBIG Fund website.
Pag-IBIG Education
You can think of this website as an educational resource for learning more about Pag-IBIG Fund, how you can benefit from it and how to properly utilize the Fund on which you are a member, and maybe your friends and relatives too.
Eventually, we hope that you will enjoy being a member of Pag-IBIG Fund whether you are based locally in the Philippines, or a Filipino Expat working abroad.
Recent Articles on PagIBIG Financing .com Website
Important Notes on Pag-IBIG Financing Website
We have been loaded with questions from visitors since we first launched this website. Many of these questions have been repeated by one visitor and then the next. Luckily for you, we have dedicated a single page to answer these questions -- the FAQ Page.
The FAQ Page
should be your first stop. Before you email us your questions, please, please check first if an answer has already been provided at the FAQ Page.
Aside: If you are based in Australia, please check this
Home Loan Australia
website for your real estate loans.
Quick Links
Pag-IBIG Overseas Program:
Pag-IBIG Fund Membership
Pag-IBIG Housing Loan
Other Pag-IBIG Topics
Search Pag-IBIG Financing Information
Let the Google Search utility below help you find the information that you need on this website. It's a snap, do it now!
Custom Search